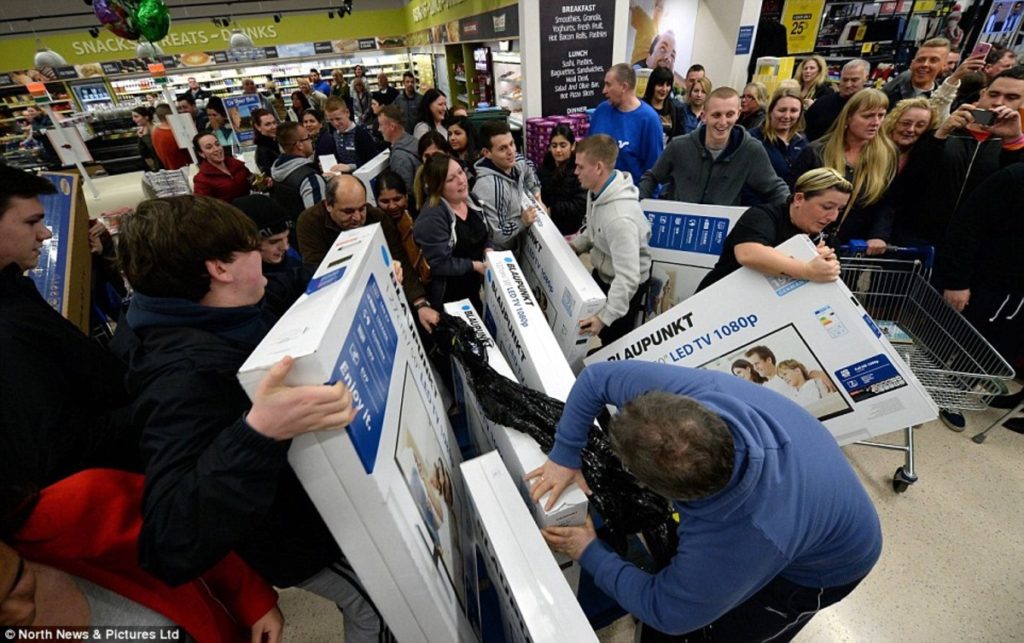 When does holiday planning start — Your Guide To Ecommerce Sales This Holiday Season
As we wrap the beginning of Q4, I get asked the same question every year by my clients and brands that I work with.
When do we need to start planning for the holiday season?
My answer is always the same, if you need to ask that question now, its already too late.  The brands that will crush it this holiday season are the ones that have been working hard throughout the whole year.
If you think your gonna kick it into gear with a few emails, social media posts, and some Facebook Ads, you've missed the boat.
As we move into a time of the year where most brands will do between 40-70% of their annual sales, competition for attention and consumer dollars is fierce.  The brands that will succeed have been aggressively marketing on multiple channels since Q1.  They have invested the necessary time, resources, and money that is needed to properly hit projected sales goals.
The Legendary Black Friday Email 
If you want to crush Black Friday online, you need to own your customers data.  Its the most direct means to communicating on the largest consumer sales day of the year.  In order to generate sales, you need an email list.  This list is composed of customers and subscribers that have opted in to marketing communication with your brand.  With that being said, building a large email list takes a lot of time and resources.  Your list is built by converting customers and taking advantage of web traffic throughout the first 1o months of the year.  If you dont have this list, its impossible to see any real traction once the big day hits.
Customers will buy from the brands they love who give them a quality offer on Black Friday and throughout Cyber Week.
A good formula to use when calculating the true value of your list is below: 
(Active Email Subscribers) X (Email Open Rate) X (Email CTR) X (Email Conversion Rate) X (BF Average Order Value) = Projected Black Friday Email Sales
Let's Turn On The Facebook Ad Fire Hose
Similar to email marketing, its very difficult to get traction within Facebook advertising unless you have been working hard at it and spending money throughout the whole year.
During the holiday season, Facebook ad inventory costs goes up dramatically.  I have been warning my clients year after year, and it seems the ad costs only go up more every holiday season.  As FB expands as a platform, the cost of ad inventory goes up making it more expensive to acquire users.  The brands that will crush it with ads this season have built unique retargeting and custom audiences based on website visitors, social followings, email opt ins, and past purchasers.  These brands will only market to users that have already engaged, as cold audiences will be too expense to be profitable.
Last year, my Ad Op's team saw the CPM hit $70 for an audience of female fashion purchasers.  As you can imagine, there are thousands of female fashion brands that are targeting the same pool of engaged female shoppers that have a strong fashion interest.  Facebook knows what users are engaged shoppers due to the purchasing triggers they collect from the FB pixels on Millions of websites worldwide.  They know which users will buy and they will charge a premium to get access to these user profiles.
What Can I Do This Season
Set Expectations – Do the math and plan accordingly.  Understand what are realistic sales expectation's based on the current sate of the business
Market To Your Existing Audience – Take Advantage of the past customers you have and give them an offer they cant refuse.  Remember, these people have bought from you in the past and they will buy from you again.  Just give them a reason!
Advertise To Your People – Treat paid advertising as icing on the cake.  Know what your margin is with your holiday offers and optimize ads to a specific ROAS (Return On Ad Spend).
Don't Stop Til The End – Know the last day to ship out product for Christmas delivery and go hard til the end.  Get creative with special offers and extra's that make shopping fun for your core audience.  Typically the last day to ship ground for guaranteed delivery is between December 15-18th.
Plan, Plan, Plan –  Plan your campaigns in advance.  If you are trying to come up with campaigns last minute, it will be impossible for you to see results. Proper planning is key.  That means having emails built with lots of thought in the design, copywriting, and offer.  Do not send out a campaign unless you have something special to offer.  There is nothing worse than failing to harness the attention of consumers because you became greedy with a weak offer.  Remember, WIIFM – What's In It For Me – If you can't ask yourself the question – Would I buy This? then its probably a weak campaign.
Be Creative – Think outside the box and find the right way to communicate with your audience.  Have fun with it and show your brands style.
The key take away to remember is planning.  Its never too early to start and the hard work you put forward throughout the first 3 quarters of the year will pay massive dividends in sales.
If your interested in learning more about how to grow your brand through digital advertising and marketing, click here to schedule a free 30 minute strategy consultation with me directly.
– Mark Milutin is the Co-Founder / Head Of Strategy at Bread Loaf, a digital first advertising agency based in Orange County, CA.